How to make White Negroni with Sherry Cocktail
A kissing cousin to the indelible classic that has taken the world by storm, the White Negroni has quickly become a staple in modern cocktail lore. Created in 2001 by renown London bartender and bar mentor Wayne Collins, the White Negroni came to life while Collins was in Bordeaux, France to compete in the Drinks International cocktail competition at Vinexpo. Accompanying Collins on the trip was Nick Blacknell, the director of Plymouth Gin at the time. The day before the competition, the pair recall it was a particularly hot day which left them yearning for a Negroni. There weren't any cocktail bars in the small village they were staying in, so they decided to go to a local liquor store to pick up some Campari and sweet vermouth to go along with the Plymouth Gin Blacknell had brough with him. While at the liquor store, Collins recalls suggesting they use all French ingredients given that they were in Bordeaux. With many options to choose from, they decided on Suze in lieu of Campari and Lillet Blanc instead of sweet vermouth. After a few rounds, Blacknell fell in love with the drink and began to strategize on how to promote it once he returned to England. Blacknell suggested they call it a White Negroni to keep it simple and to draw some correlation with the traditional Negroni, and Collins happily agreed. Unfortunately, the White Negroni laid dormant for a few years as it never really took off once they returned to the UK. It wasn't until Simon Ford, the newly hired brand ambassador for Plymouth, introduced the drink in the US that it began to have legs. Ford had a great relationship with Audrey Saunders as she was one of the more prominent bartenders in NYC promoting gin cocktails at the time. After she opened Pegu Club, the White Negroni found its way on her cocktail menu and shortly after, the modern classic began to explode in the craft cocktail scene. Our take on this new-aged icon uses a split base of both gin and dry sherry, which lowers the ABV while adding another layer of complexity.
Who is Wayne Collins Inventor of the White Negroni?
Wayne Collins is one of the most prominent bartenders and bar mentors to come out London in the last 30 years. He helped revive the art of the cocktail back in the 1990's, long before any of the world-famous cocktail bars in NYC opened. He has been a brand ambassador for countless brands and founded Mixxit bartender training program, which trained thousands of bartenders across the globe. He has consistently been nominated as Best Bar Mentor at Tales of the Cocktail, and continues to share his passion for the craft all over the world.
Which Sherry is Best for a White Negroni Cocktail?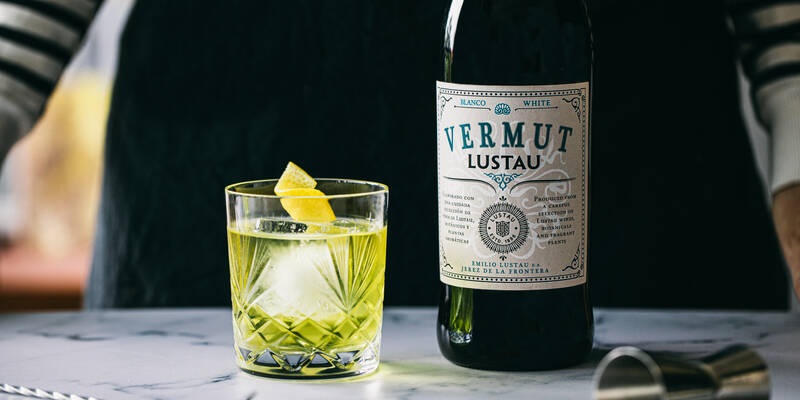 Since we are using the sherry in conjunction with gin, we chose to use fino sherry as the dry and salty notes pair nicely with juniper and citrus notes of the gin.
Which Gin is Best for a White Negroni Cocktail?
Although you can use your favorite gin of choice, we decided to stay true to the original recipe and used Plymouth Gin for our White Negroni. Plymouth is a bit more subtle than most gins, which allows the other ingredients in this cocktail to shine through.
About Lustau Fino del puerto
For the sherry, we chose to use Lustau Fino del Puerto as it has a bigger flavor profile than most biologically aged Sherries. As a substitution for Lillet Blanc, we decided to use Lustau's Blanco Vermut as the gentian and rosemary notes work very well with Suze.
White Negroni Ingredients – Best Ingredients for a White negroni with Gin
.5oz Lustau Fino del Puerto Sherry
.5oz Plymouth Gin
1oz Suze
1oz Lustau Vermut Blanco
Garnish: Grapefruit Twist
White Negroni with Sherry cocktail recipe- Step by Step How to Make a White Negroni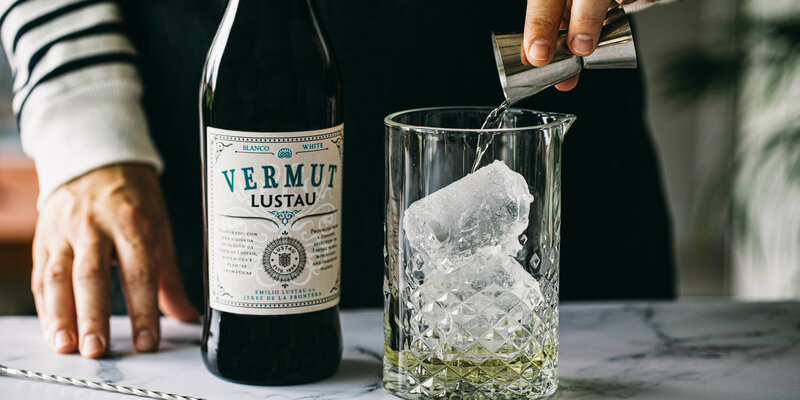 1) Add all ingredients to a mixing glass
2) Add ice, and stir for 30 seconds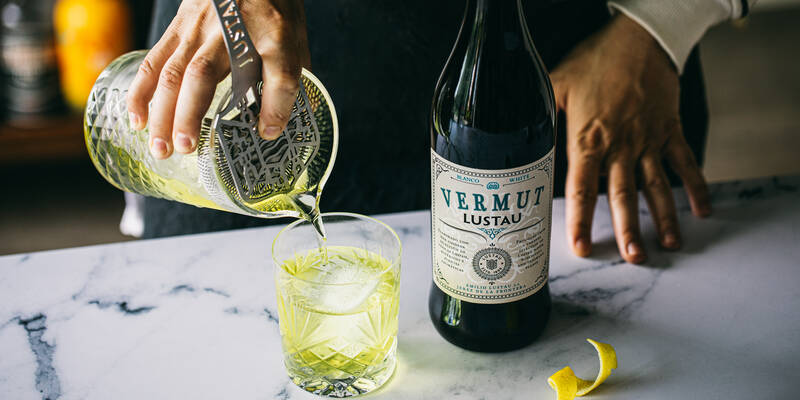 3) Strain cocktail over a large cube in an old-fashioned glass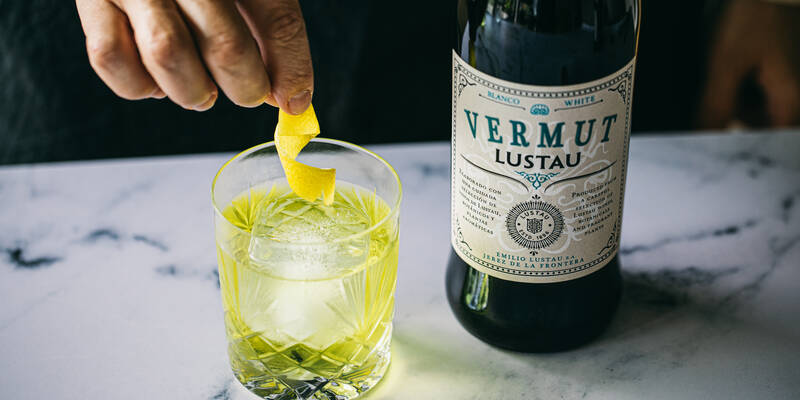 4) Express grapefruit oil over cocktail and garnish with the grapefruit twist
Tips for Making a White Negroni
Try experimenting with different gins as the botanicals can vary greatly, which will change the cocktail in a drastic way. Additionally, try another gentian liqueur instead of Suze. The color will be much softer and will also steer the overall flavor of the cocktail in a different direction.
White Negroni Variations and Types
Classic negroni with sherry
1oz Lustau Manzanilla Papirusa Sherry
1oz Cappalletti Aperitivo
1oz Lustau Vermut Rojo
Garnish: Orange Twist
Negroni with Mezcal and Sherry Cocktail
.5oz Lustau Fino Jarana Sherry
.5oz Mezcal Vago Elote
1oz Aperol
1oz Lustau Vermut Rose
Garnish: Lemon Twist
FAQ
What's the difference between a normal and white negroni?
A White Negroni uses Suze instead of Campari, and Lillet Blanc instead of Sweet Vermouth, which changes the color from a dark red to a bright yellow
What gin is best for a white negroni?
The original recipe calls for Plymouth Gin, but feel free to use whatever gin you prefer
Who invented the white negroni?
Wayne Collins
When was the white negroni cocktail invented?
2001
Get the latest news about Sherry in your inbox!