Thanksgiving has come and gone, but those leftovers in the fridge are calling your name! There is no need to cook on November 27th when you have everything you need for the perfect sandwich within reach.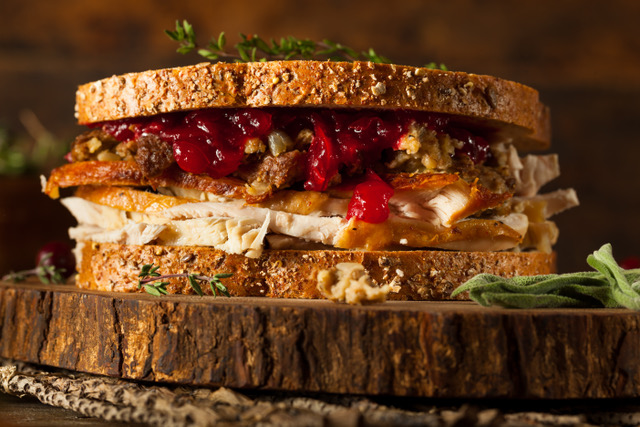 Of course, this sandwich is limited only by your imagination (and the contents of your fridge), but here are a few Thanksgiving staples that can go into the classic leftovers sandwich:
Sourdough sandwich bread, sliced
Turkey breast
Dijon mustard
Mayonnaise
Stuffing
Cranberry sauce
Gravy
Mashed potatoes
Salt and pepper
Romaine lettuce
Spread the condiments on the first slice of bread, and then start building! The Thanksgiving leftovers sandwich has taken many forms in the hands of different magazines, chefs, and family traditions – so the possibilities are endless! The varied ingredients open a treasure trove of aromas and tastes; if there were more than a few drops of wine left from dinner by all means enjoy that bottle until the end to complement the sandwich. More than likely, I will be selecting a wine to accompany these tasty tidbits, perhaps a Palo Cortado Península?
Enjoy!
Get the latest news about Sherry in your inbox!