Created by Adam Murphy from Palatine, IL!
Where does the inspiration for this fruity sherry amontillado cocktail come from?
I've been fooling around with my own "equal parts" cocktails, like the traditional Negroni and Last Word. I like the challenge of finding and mixing ingredients that can be balanced in this way, and it makes them easy to recreate! For this citrus-free tiki inspired cocktail I imagine the Nordic Viking represented by the Aquavit taking a world vacation: First to Jerez, Spain to pick up the dry, nutty notes of the Amontillado Sherry, then to Mexico for bright Maracuya Passionfruit, then to China to grab some spicy ginger, and finally to beautiful Suburban Chicagoland for the garden garnishes!
Adam was one of the many talented participants in the 2020 Sherry Wines (Consejo Regulador) and Vinepair's Amateur Cocktail Challenge!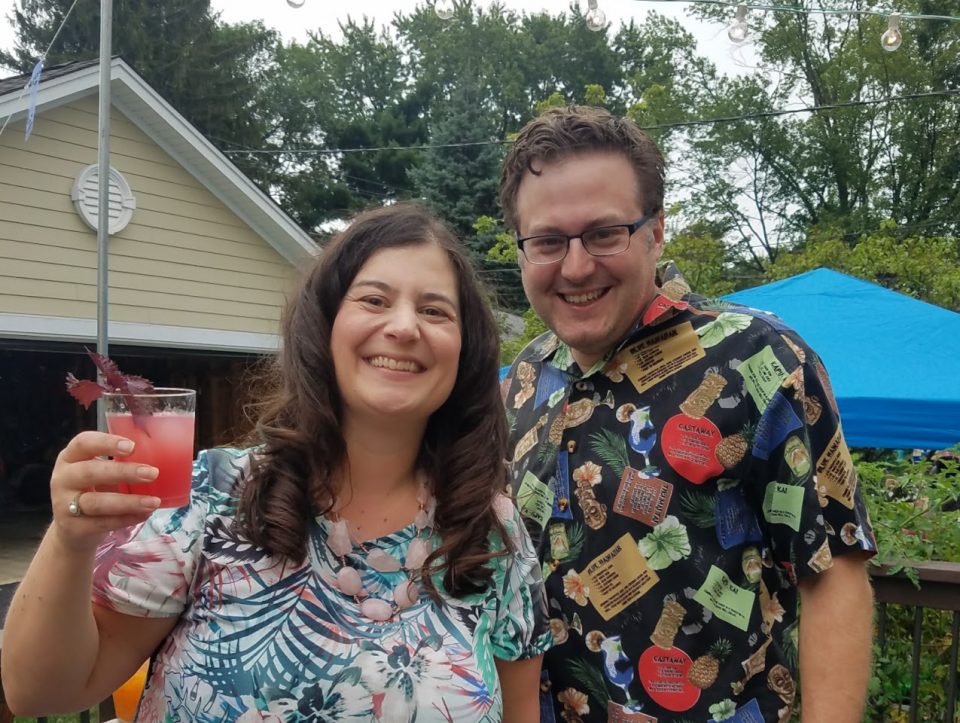 A viking on Vacation – Sherry Cocktail Recipe
1 oz North Shore aquavit
1 oz Passionfruit puree
1 oz ginger liqueur
Instructions to prepare our sherry cocktail : "A Viking on Vacation".
Shake all ingredients with crushed ice, then dump into a cool glass you have and add more crushed ice.
Garnish with mint and colorful flowers and fruits (Tiki Style).
When I created this in October my garden in Illinois still had Maypop Passionflowers and Ground Cherries so I used them!
Get the latest news about Sherry in your inbox!