Valentine's Day may be over, but that doesn't mean you can't treat yourself to a delicious pairing of sherry and the world's favorite confection: chocolate!
The History of Chocolate
Dating back as early as 1900 BC, the earliest origins of chocolate appear in Southern Mexico, where the Olmecs created a fermented beverage from cacao seeds. These seeds were widely popular and believed to be a gift from Quetzalcoatl, the Aztec god of wisdom. The word "chocolate" comes from the Nahuatl word chocolātl, meaning "bitter drink." Over time, the use of cacao evolved into different, sweeter forms, eventually coming to be the treat we know and love today.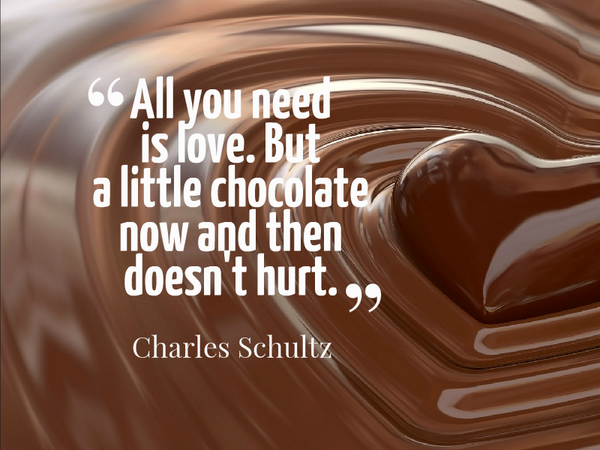 Just as ancient Mesoamericans believed the cacao drink to be an aphrodisiac, chocolate has historically carried a connection to romance and is a popular gift for loved ones and friends. Chocolate is a delicious and versatile ingredient – one that my son would eat all day long if I let him – and we have chosen it as the theme for this month's pairing with Lustau Sherry. What's more, we have decided to celebrate the month of love with a recipe that can be enjoyed by the whole family!
Schroeder's Chocolate Sauce
I came across this recipe in the Peanuts Cook Book by Charles M. Schulz and tweaked it a little to make it darker and a little less sweet. I added salt, coconut oil, olive oil, and cumin, and swapped out the regular honey for a hot chili alternative. I melted it all down and served with two of my favorite varieties of nuts: California walnuts and roasted & salted macadamias.
For the adults, I paired it with a glass of Lustau Oloroso Don Nuño, which was an excellent dry-wine option for this tasty treat. The wine's robust and highly intense body match wonderfully with the flavorful character and depth of the savory chocolate sauce, and both the cumin and chili honey in the sauce provide an extra kick to expand the spicy oaky hints in the wine. The nuts contributed texture and toasty elements that brought the whole experience together. Simple yet divine!
Below you'll find my modified recipe of Schroeder's Chocolate Sauce: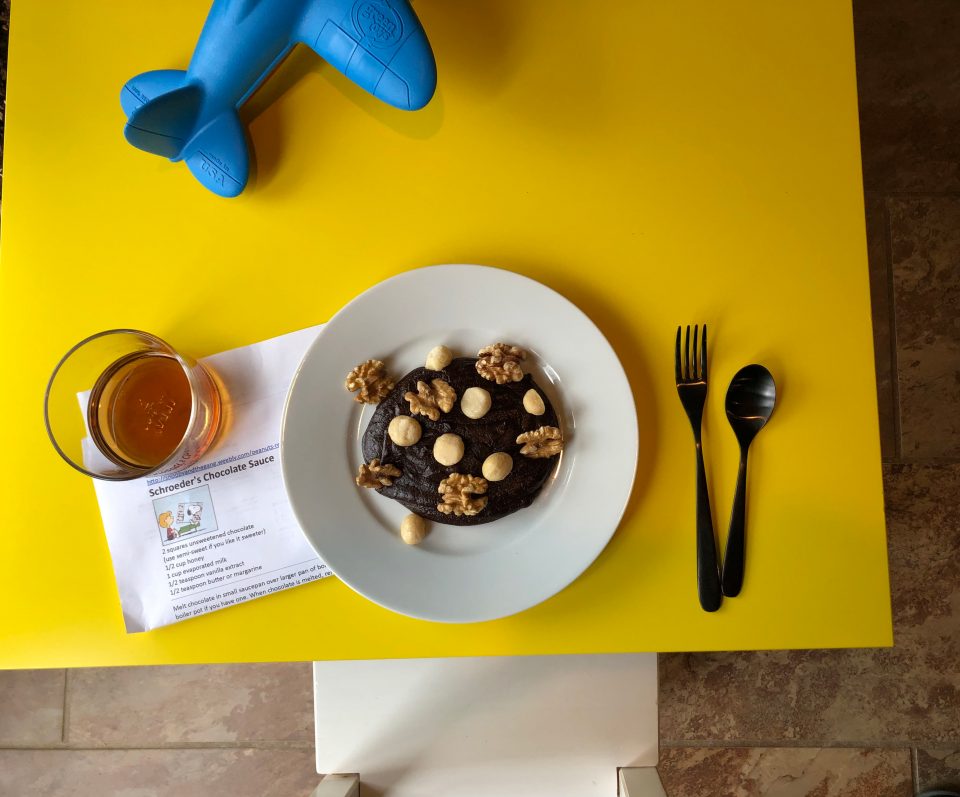 2 squares unsweetened chocolate
½ cup hot chili honey
1 cup evaporated milk
½ teaspoon vanilla extract
½ teaspoon butter or margarine
½ teaspoon salt
A bit of coconut oil and olive oil
A pinch of cumin
Melt chocolate in a small saucepan over a larger pan of boiling water (you can also use a double-boiler pot). When the chocolate is melted, remove the saucepan from heat and add the spices, oils, hot chili honey and evaporated milk. Mix well until well blended and slightly thick. Add vanilla and butter or margarine. Refrigerate in a covered container.
Enjoy!
Recipe sourced from: Schulz, C. M. (1969). Peanuts Cook Book. Determined Productions (1969).
Get the latest news about Sherry in your inbox!