We love Tiramisus, in our opinion, a highly sophisticated cake with excellent ingredients and sublime texture. For us, the finest Tiramisu is among the greatest desserts in the world. That said, an outstanding food recipe deserves the best possible wine choice, pairing Tiramisu with sherry!
What is tiramisu?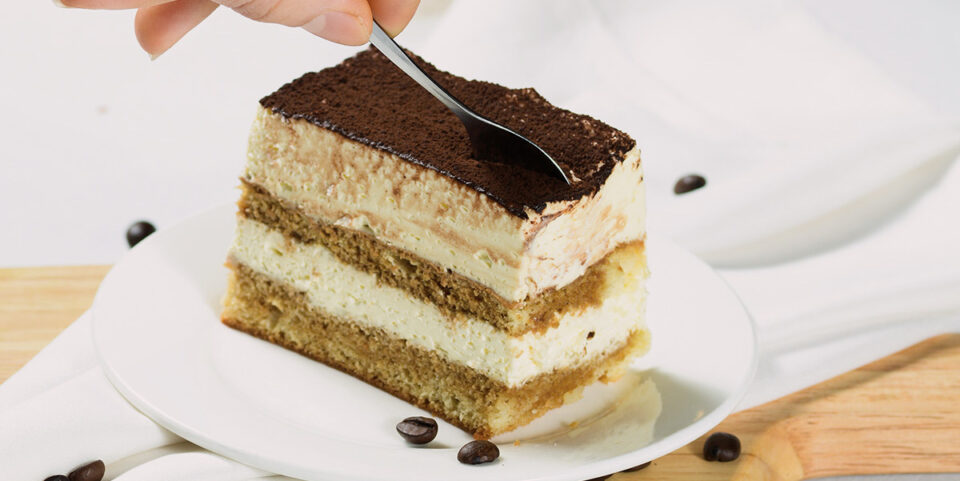 Tiramisu (Italian: tiramisù [ˌtiramiˈsu] is a coffee-flavored Italian dessert whose recipe has been adapted into many varieties of cakes and other desserts. It is a layered cake-like dessert consisting of four essential ingredients. These are: coffee, mascarpone (Italian soft cheese made from cream), egg yolks, and ladyfinger sponge biscuits (savoiardi in Italian). Its origins are often disputed among Italian regions Veneto and Friuli Venezia Giulia.
Famous Italian dessert: Tiramisu Origins and history
Wikipedia states: "Obituaries for the restaurateur Ado Campeol (1928–2021) reported that it was invented at his restaurant Le Beccherie in Treviso on 24 December 1969 by his wife Alba di Pillo (1929–2021) and the pastry chef Roberto Linguanotto. The dish was added to its menu in 1972. There is also evidence of a "Tiremesù" semi-frozen dessert served by the Vetturino restaurant in Pieris, in the Friuli Venezia Giulia, since 1938. This may be the name's origin, while the recipe for Tiramisu may have originated as a variation of another layered dessert, Zuppa Inglese. Others claim it was created towards the end of the 17th century in Siena in honor of Grand Duke Cosimo III."
What is the best sherry for Tiramisu?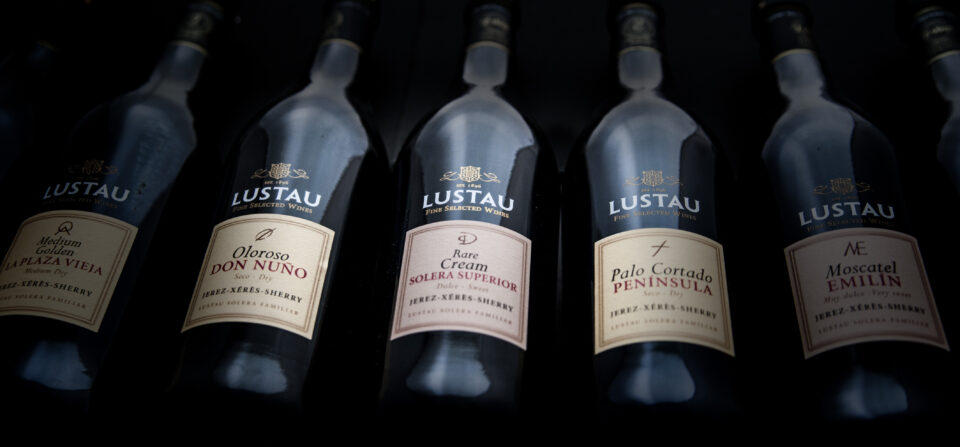 A cream sherry, very likely. We think that the typical amount of sugar found in this type of sherries is ideal for pairing with Tiramisu. Plus, the combination of toasty, spicey and nutty flavors in the wine truly complement the ingredients in the dessert. In this context, Lustau Capataz Andrés is a wine with tremendous balance and lifted palate resulting in a delicious option for this classy Italian sweet dish.
What is the best cheese to use in Tiramisu?
Mascarpone is the best cheese for a Tiramisu, because of its precise taste and rich texture. If you can't find Mascarpone, you could also try whipped heavy cream, cream cheese, or a combination of the two.
What is the best coffee to use in Tiramisu?
Classic Italian coffee with very rich and bitter flavors is the traditional alternative with Tiramisu. An espresso-style brewed coffee is the best way of bringing out the bitterness in the cup offering the best contrast against the creamy flavors of the Mascarpone.
Tiramisu ingredients – Simple ingredients list for Tiramisu
The recipe they provided is enough to fill a large restaurant dish. You should divide it by three to fill an 8-inch square dish, which would be enough for five or six people.
Ingredients:
12 egg yolks

1.1 lbs white sugar

2.2 lbs Mascarpone

60 ladyfinger biscuits

Enough brewed coffee to soak the ladyfinger biscuits (around 4 cups for 60 biscuits)

Pure cocoa powder for dusting
Tiramisu recipe – How to make a classic tiramisu with Sherry
Preparation:
Brew the coffee and allow it to cool

Beat your egg yolks with your sugar until well whisked

Mix the Mascarpone until the texture is smooth

Set the cream mixture aside

Soak half of your ladyfinger biscuits in the brewed coffee, but don't let them sit for too long to make sure the texture isn't too soggy

Arrange the unsoaked biscuits in a row in the center of the dish (a circular dish if you want to keep to tradition)

Spread half of the cream mixture onto the biscuits

Soak the other half of your biscuits in the coffee, then place them into the dish

Spread the remaining cream mixture on top

Sprinkle with sifted cocoa powder

Place in the fridge for 3 or 4 hours, allowing the dish to firm and the flavors to develop
Tips for the perfect tiramisu
Alcohol can also be used to soak the ladyfinger biscuits. For this, sweet Marsala wine from Sicily (or cream sherry!) is the most popular option.
Le Beccherie also prepares an alternative version of Tiramisu to serve in the restaurant: the "Tiramisù Sbagliato" (which roughly translates to "messed-up tiramisu"). This adaptation has the same ingredients as a traditional Tiramisu, but it is served in a "deconstructed" form.
Some Tiramisu recipes also call for egg white instead of yolk. This creates a lighter, mousse-like cream, compared to the thicker, richer consistency created by beating egg yolks, sugar, and cream together.
FAQ
What is the best substitute for rum in tiramisu?
Rum, Curaçao liqueur, triple sec, and Grand Marnier are all popular spirits that can be added to Tiramisu, but the chefs at Le Beccherie said they keep their recipe alcohol-free. If you choose to use alcohol in your recipe, but you'd like to replace the rum, oloroso sherry would be our suggestion.
What is the best sherry for Tiramisu?
Any sweet sherry style goes perfectly with Tiramisu, although pedro ximénez is great choice. Its luscious, velvety texture will pair with the soft, delicate notes of this classy dessert.
How much coffee does the tiramisu have?
Our recipe requires 4 cups of coffee for aproximately 60 biscuits. The more biscuits you use, you will probably need more than 4 cups.
How much caffeine does the tiramisu have?
There are probably up to 200 mg of caffeine in a tiramisu made with a decent espresso but it will always depend on how much coffee and how concentrated it is.
Can you get drunk off of tiramisu?
Not if you follow our recipe. However, you can pour some Lustau Oloroso Don Nuño or few drops of Lustau Pedro Ximénez San Emilio to add some extra spiciness and texture.
Get the latest news about Sherry in your inbox!