Like many classic cocktails, the French 75 is a reference to something that was popular during the cocktail's creation. In this case, The French 75 pays homage to the French 75mm field gun, which was used by the French Army during WWI and was praised for its rapid-fire rate and portability. Additionally, like many cocktails of old, the recipe has changed quite a bit since its inception, but remains a popular classic, nonetheless.
History of the French 75 cocktail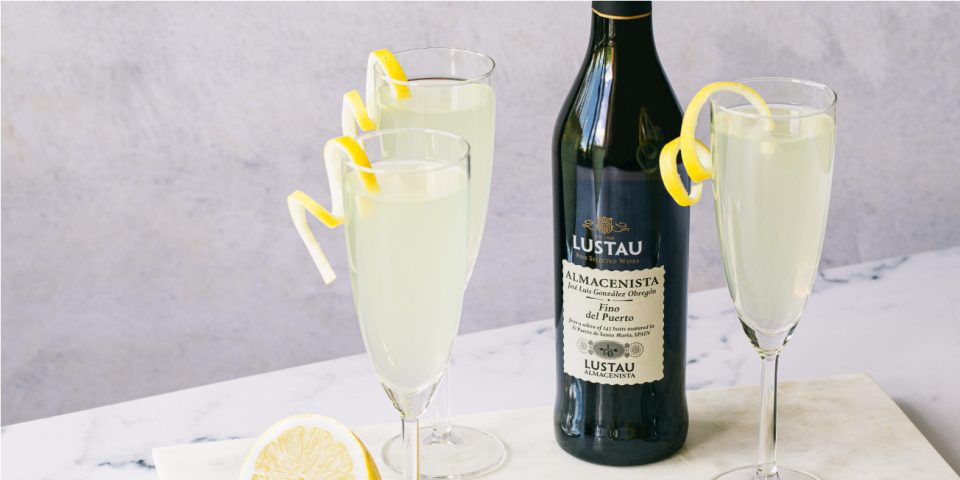 There has been much confusion surrounding the origins of the French 75. As is the case with many cocktails from this era, nobody truly knows who created the drink. The first written example of the French 75 can be found in a 1915 article from The Washington Herald. The recipe for the Soixante-Quinze (75) consisted of one-third gin, one-third grenadine, one third apple brandy, and a splash of lemon juice. Although the recipe changed slightly, the first recipe of the 75 found in cocktail book appeared in 1922 in Robert Vermeir's book "How to Mix It." Many people attribute this drink to Harry MacElhone of Harry's New York Bar in Paris. However, in Vermeir's book, he mentioned that "this cocktail was very well appreciated in Paris during the war. It has been called after the famous light French field gun and was introduced by Henry of Henry's bar fame." Coincidentally, Henry's Bar, 11 Rue Volney, was located just down the street from what would later become Harry's New York Bar, which is located at 5 Rue Daunou. The recipe that we all know and love today can be traced back to 1927 in Judge Jr's "Here's How," where he lists the ingredients for a Tom Collins that substitutes Champagne for club soda. Our take on this delightful classic utilizes a split base of Fino Sherry and Gin, which adds some salinity that enhances the effervescence of the Champagne.
Best Gin for a French 75 cocktail
Any London Dry style of gin will work well in our French 75. We chose Citadelle Gin due to its well-balanced flavor profile and its French origin.
Best Sherry for a French 75 Cocktail
For our French 75, we decided to use Lustau's Almacenista J.L. González Obregón Fino del Puerto, which was created by legendary sherry maker Jose Luis Gonzalez Obregón. Almacenistas are independent sherry artisans who have historically been producing and ageing small stocks of sherry. For decades Lustau has led a revolutionary project: bottling a small range of these authentic wines unblended, preserving their genuineness. The wines are crafted by small, independent producers such as Obregón.
The additional salinity and funk found in this fino del Puerto really makes this cocktail pop on your palate.
French 75 cocktail ingredient list
1oz Lustau Almacenista Fino del Puerto
.5oz Citadelle Gin
.75oz Lemon Juice
.75oz Simple Syrup
2oz Champagne
Garnish: Lemon Twist
How to prepare a French 75 cocktail with Sherry
Add all ingredients, except Champagne, to a mixing tin.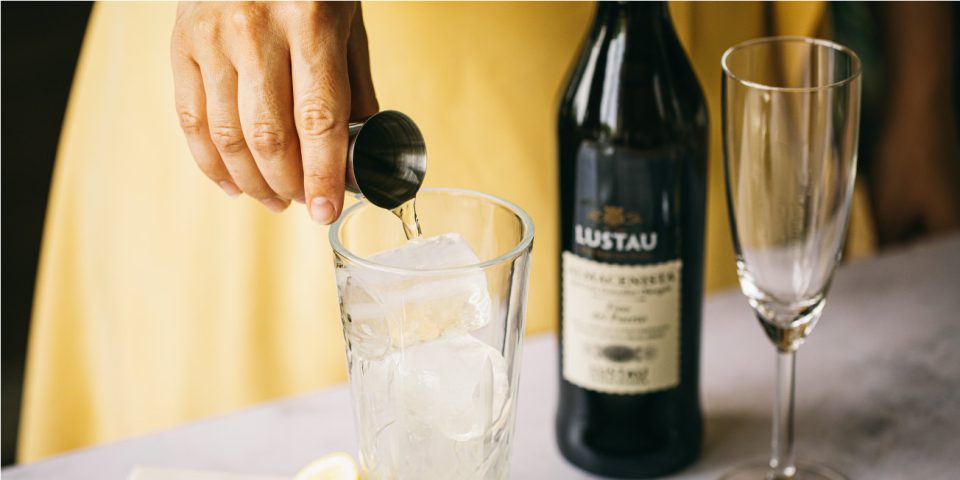 Add ice, shake, and double strain into a chilled Champagne Flute.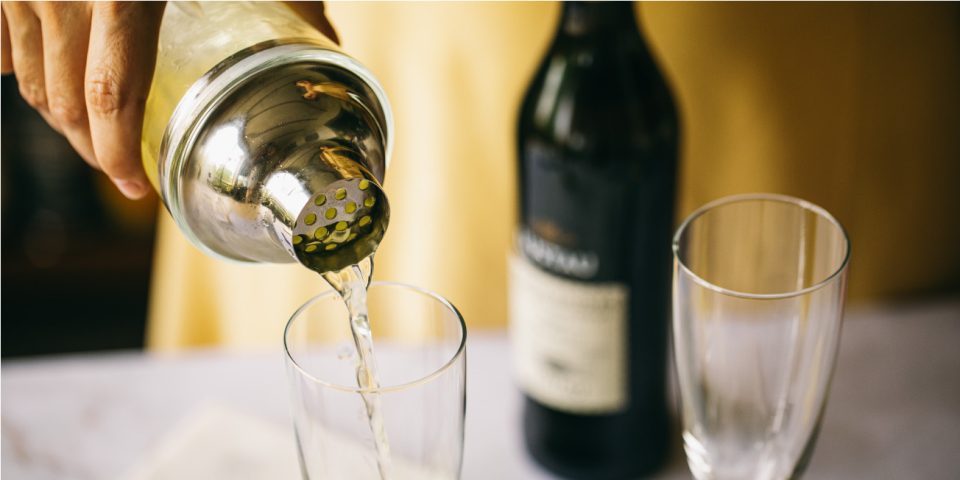 Top with Champagne.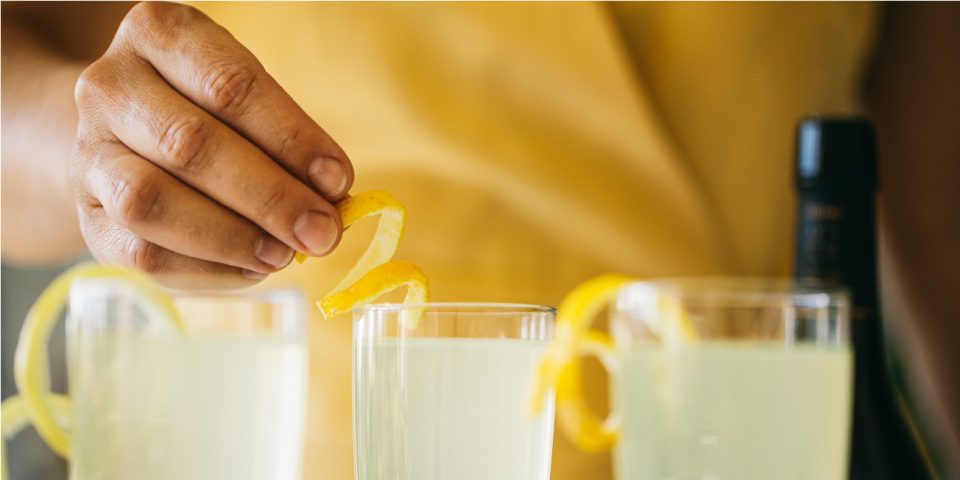 Garnish with the lemon twist.
Best French 75 variations
Jerez 75
.5oz Spiced Gin
.75oz Lemon Juice
.75oz Simple Syrup
2oz Cava
Original 75 with Sherry
.5oz Tanqueray 10 Gin
.5oz Calvados Pays d'Auge
.75oz Lemon Juice
.75oz Grenadine
Get the latest news about Sherry in your inbox!