The Aviation is a classic gin sour riff that has seen many ups and downs over the years (no pun intended). Named for its pale blue color, the Aviation dates back to the early days of aeronautics when air travel was only available to people with money and status. During the early days of the cocktail revival, the Aviation was one of those drinks that had a cult following amongst the upper echelon of the bar world. The cocktail first appears in Hugo R. Ensslin's 1916 Recipes for Mixed Drinks. Ensslin worked at the Wallick Hotel in New York and is widely credited for creating the cocktail. Initially, the allure of this drink was because maraschino liqueur and crème de violet were very hard to find in the early 20th Century. Additionally, gin cocktails were all the rage after prohibition, so the Aviation really started to take off amongst bartenders and consumers alike. Traditionally made with gin, maraschino liqueur, crème de violet, and lemon juice, our take on the Aviation adds some dry sherry to compliment the gin by providing a salty and savory note to the cocktail.
Why is it called the Aviation cocktail?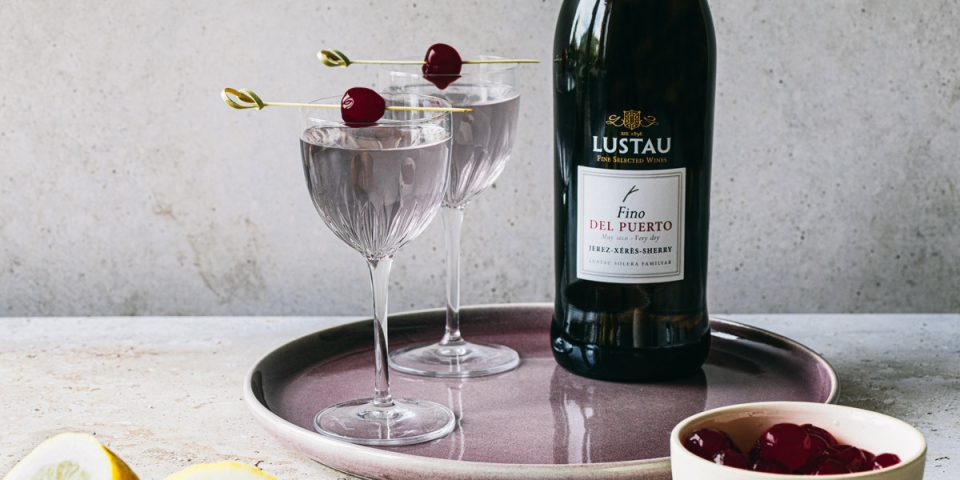 The Aviation got its name due to its pale blue color, and because it was created during the early days of aeronautics.
What is the best gin for an Aviation cocktail?
Any London dry gin will work well in this cocktail, but feel free to experiment as there are many gins that will compliment the floral notes of this drink.
Which sherry is best for an Aviation cocktail with Gin?
Since we are using a split base with the gin, any biologically aged sherry will work nicely in our adaptation of this drink. The Lustau Fino del Puerto is what we decided to use in our Aviation due to its high salinity, which helps cut the sweetness in this cocktail, provided a more balanced drink
Aviation Ingredients – Best ingredients for an Aviation
1oz Lustau Fino del Puerto
1oz London Dry Gin
.5oz Lemon Juice
.25oz Maraschino Liqueur
1 barspoon Crème de Violet
Garnish: Maraschino Cherry
Aviation with sherry cocktail recipe – Step by step how to prepare this Gin and sherry cocktail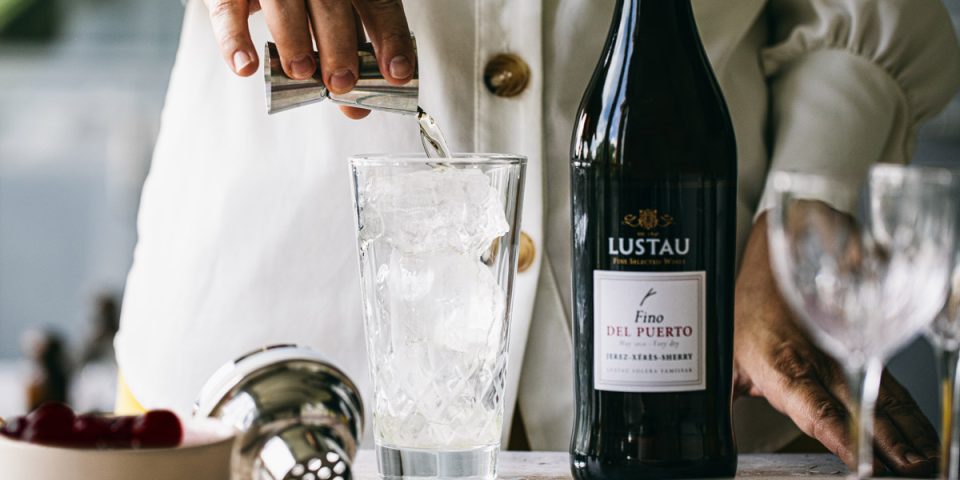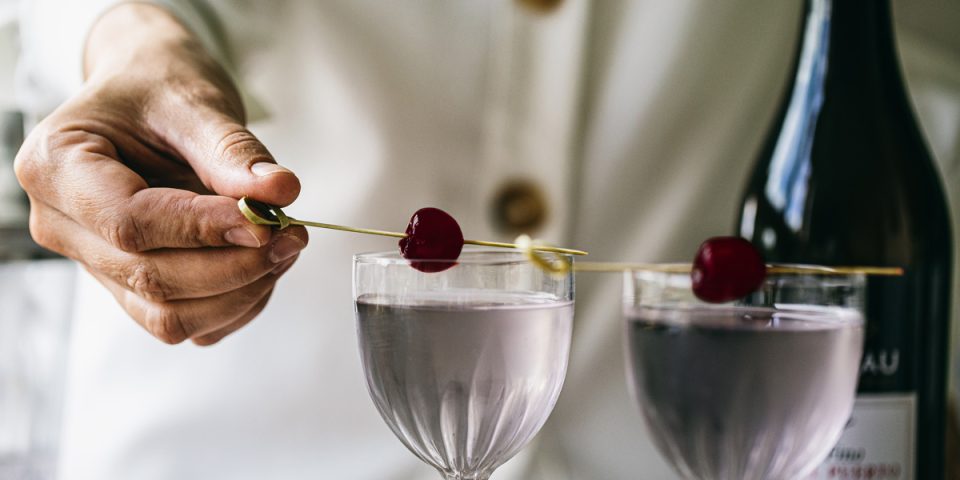 Tips for making an Aviation with sherry
This cocktail is one of the hardest to balance. With so many types of London dry gin and crème de violet, the possibilities for how this drink can taste are abundant. Therefore, experiment with the proportions to find the balance you are looking for.
FAQ
Who invented the Aviation cocktail?
The Aviation was created by Hugo R. Ensslin
What is the best type of gin for an aviation cocktail?
Any London dry gin will work well
What is the best sherry for a gin cocktail?
Any biologically aged sherry, such as Fino or Manzanilla
When was the Aviation cocktail invented?
The cocktail was first published in 1916
Get the latest news about Sherry in your inbox!