The dish where the Ajo Campero (Country Garlic) is traditionally served is called a Lebrillo made of baked clay (pictured below).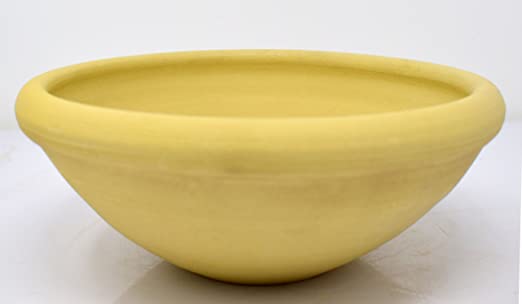 A cuadrilla, small group of laborers, would sit around the dish and eat out of it with their spoon!
This recipe serves 4 or 5 portions!
Country Garlic Recipe – "Ajo Campero"
4 large (pickled) garlic cloves
2 green Cubanelle or Anaheim Peppers
1 kg red stewing tomatoes
250ml olive oil
1 loaf of bread (preferably 3-4 days old)
Optional:
Grilled sweet red pepper
Hard boiled egg
Radish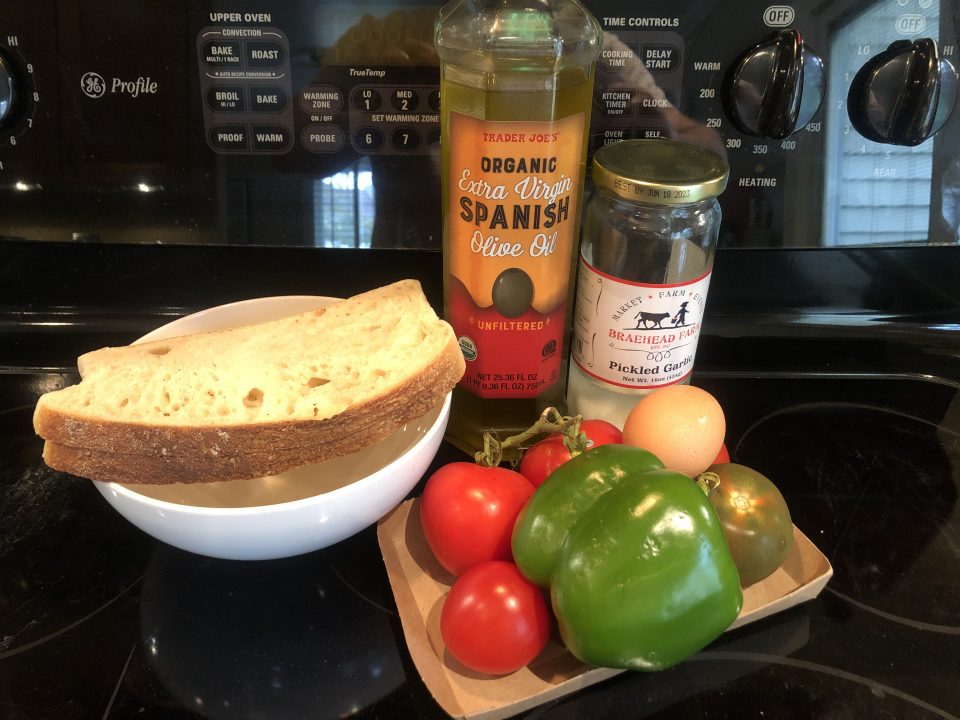 How to prepare Country Garlic – Step by step
Wash tomatoes, place in a deep pot, cover with water and add a pinch of salt. Cover pot and set to boil.
While tomatoes are heating, lightly mash the garlic cloves and peppers in olive oil and salt to taste. Ingredients can be mashed directly inside the serving dish.
Crumble the bread loaf, important not to use a knife because it will affect the texture.
Remove the tomatoes from water (set it aside) and peel them.
The tomatoes can be strained and crushed against a strainer into the dish with the garlic, peppers, and olive oil mixture. Do not discard the pieces of tomatoes left on the strainer.
Sprinkle the bread crumbs over the dish and allow the mixture to sit for approximately 1 minute until the bread absorbs the mash.
Once the minute is up, slowly pour some of the water from the boiled tomatoes through the strainer with the pieces of tomatoes into the dish. Do not cover the bread, pour just enough to slightly liquefy the mixture.
Once the bread has absorbed the water use a pestle to mash all the ingredients into a firm paste.
Optional: garnish the dish with sliced hard-boiled egg, fresh radish, and the grilled sweet red peppers.
Enjoy quickly, it should be consumed hot!
Get the latest news about Sherry in your inbox!