According to Wikipedia, a New Year's Resolution is "a tradition in which a person resolves to continue good practices, accomplish a personal goal, or otherwise improve their behavior at the beginning of a calendar year."
The two-faced Roman god Janus, where the month of January gets its name, not only symbolized "beginnings, gates, transitions, time, duality, doorways, passages, frames, and endings" but he was believed to hold the interface between barbarism and civilization. The gates of a building in Rome named after him were opened in times of war and closed to mark the arrival of peace. All things considered, it makes sense that January is the month when we leave our barbaric habits behind and transition into a civilized way of living.
Dry January is a campaign delivered by Alcohol Change UK where people sign up to abstain from alcohol for the month of January. The term "Dry January" has been a registered trademark since 2014. The campaign was first launched in 2013 by Alcohol Concern (now called Alcohol Change UK) and 2023 marks its 10th anniversary. Emily Robinson founded the movement after taking a month off alcohol in January 2011 to prepare for a half marathon. After noticing the benefits and people's interest in her alcohol-free month, she decided to start the movement when she joined Alcohol Concern in 2012.
The global No & Low trend is clearly on the rise bringing back a sense of moderation and consciousness, something that sounds glorious to us, as we are strong advocates of quality over quantity (the internet is flooded with studies by many prestigious health organizations warning of the generalized increase of alcohol consumption during the recent COVID-19 lockdowns). Back in November, we already published an article by our friend Stephanie Rice highlighting the benefits of low-alcohol drinks, and how the versatility of sherry wines makes them effortlessly slide right into the category. There you'll find a guide to useful recommendations on what to mix with each major style to make delicious lower-alcohol cocktails along with a few uncomplicated recipes to try at home.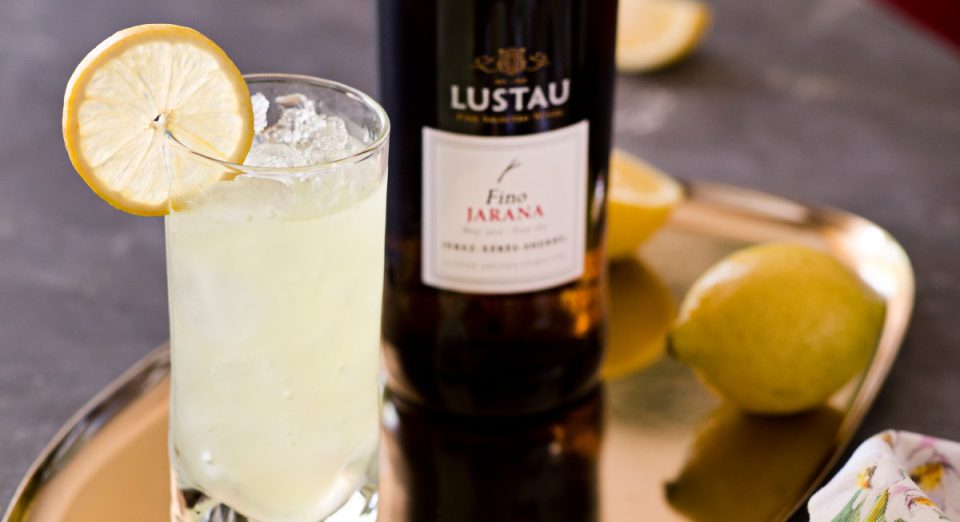 Along the same lines, we interviewed industry star Derek Brown earlier this month, a bartender and entrepreneur with impressive experience and reputation. Among others, Derek is one of the American pioneers in the revival of sherry cocktails in modern times and, more recently, a driving force behind the moderate use of alcohol, and the overall importance of alcohol in shaping society. His book is a beautiful personal story, a work supported by technical data and precision, a true pièce de résistance that elevates self-esteem and the honorability of mindful drinking.
Below are Derek's fresh-out-of-the-shaker answers to our questions:
1) There is a lot of buzz surrounding the No & Low beverages and cocktails; do you believe the pandemic played a part in building this into a movement with consumers being more health conscious now than ever?
I'm sure it did in part. It not only polarized some drinkers, leading some to drink more and others to drink less, but it gave people time to think about what's important to them. Some, such as myself, thought about health and longevity. Not just living longer but living well. For me, that meant giving up alcohol.
2) To best understand the modern resurgence of low-ABV in the past decade, and increasing demand for high-quality (European style) aperitivos, vermouths, sherries, amaros, etc., is there by chance a connection to the escalating number of newly imported brands and the consumer awareness created by them to spark curiosity and interest? Also, has this popularity been a factor to kickstart the No-alcohol movement?
I think it's that and bartenders using them in cocktails. Vermouths, aperitivos, and sherries have always been used in cocktails in the U.S. more often than drunk on their own. With the rise of craft bartending has come the rise of low-ABV vermouths, amaros, and fortified wines.
3) How will these two categories (No & Low) find permanency on the drinks menu, and most importantly, how will the consumer easily identify them?
That's a really important question and critical to the reception of No & Low. Sticking them at the end of the menu, or with soft drinks and dessert wines, or labeling them with confusing or derisive names hasn't done much for the category. They should be priced to reflect the quality of the ingredients in them and not less, because they don't contain alcohol, and added to the menu among drinks with alcohol. Similar to how vegetarian items are identified on menus.
4) For the restaurant/bar, how challenging is it to adapt resources, bar space, and staff attention to maintaining fresh natural ingredients needed for the balance and body of the non-alcoholic cocktail recipes?
It's really not different from any other cocktail in terms of space and ingredients. Sometimes you might use other ingredients, such as non-alcoholic spirits or vinegar, but bottles like that already exist behind the bar, and probably some that have had their day, if you know what I mean.
5) In your view, how useful have sherry wines been (and may continue to be) in the solidification of low-ABV offerings across the nation?
They are critical to low-ABV drinks. Sherry makes cocktails taste better and adds body, complexity, and structure, depending on the style. They're also common in classic cocktails, which were already low-ABV, to begin with.
Cooking with Sherry Wines
In the restaurant environment, I have been a long-time supporter of alternating all sorts of liquids to accompany a complex and extensive tasting menu. Delicate juicy potions, subtle brews, specialty waters, sophisticated kitchen stocks, etc. can all help bridge a large variety of culinary preparations. In the household setting though, another easy and fun way to lower alcohol consumption, while still benefiting from all the savor that sherry wines have to offer, is to cook with them; the use of some wine to complement the flavor of your food as opposed to consuming it directly. As mentioned above, we actively promote quality over quantity. The intensity of flavor in many sherries does not require heavy pours to enjoy them like a kid, and with many of the quality sherries on the market, a little goes a long way. That also impacts if one is using these wines for cooking, promptly adding depth and personality.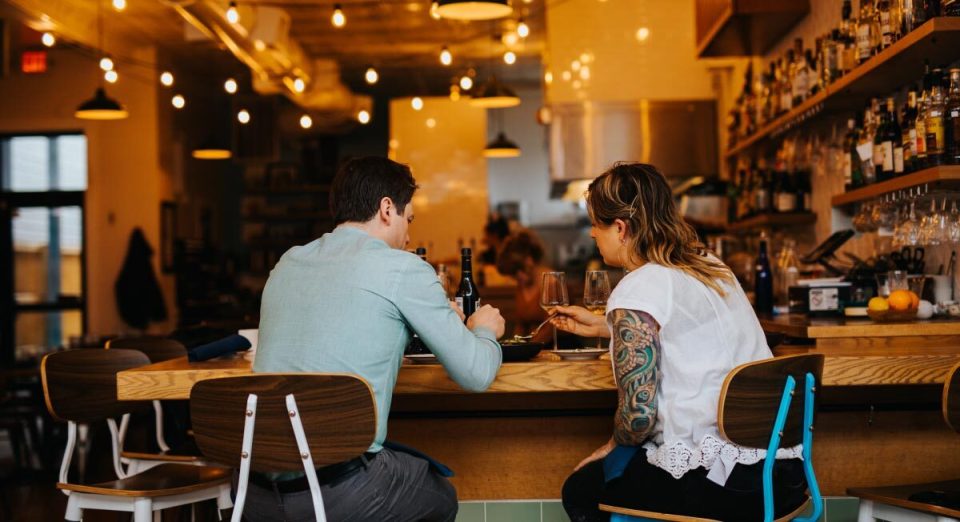 Cooking with wine as an ingredient is a long and very old tradition. For centuries, wine has been a key addition to many classical and traditional recipes, peasant and refined, particularly in Europe. It's used to marinate, poach, boil, stew, braise, steam, and blanche. Reduced, or used to deglaze, it becomes a defining component of sauces, jus, and glazes. Nonetheless, a question that has divided chefs, cooks, and wine lovers around the world since time immemorial is: which wine should you use for cooking? Cheap, very good and expensive, acidic or not, tannic, oaky, fruity, dry or sweet, red or white, the one you like to drink or the one you dislike, or even your leftovers? A famous culinary website states: "Do not use the so-called cooking wines! These wines are typically salty and include other additives that may affect the taste of your chosen dish and menu. The process of cooking/reducing will bring out the worst in an inferior wine. An expensive wine is not necessary, although a cheap wine will not bring out the best characteristics of your dish. A good quality wine, that you enjoy, will provide the same attributes to a dish as a premium wine. Save the premium wine to serve with the meal." Got it! Quality yes, but no need to dig up your deep-cellar matured 'unicorn' bottle either…
It's clear, that the number of wine choices to cook with is still overwhelming. To help you narrow the selection, here are some backing scientific-ish conclusions and suggestions that we found: "Sweetness and acidity become more concentrated, as do bitter tannins. However, cooking a tannic wine down along with meat or stock lessens its astringency because tannins will bind to proteins in the food. — Alcohol's pungency can be exacerbated in hot foods; that's why it's important to slowly cook a dish after adding wine for an extended time to evaporate most of the alcohol. If added late in the preparation, it could impart a harsh quality. But, preserving a bit of the alcohol can provide a third medium, beyond water and fat, into which other ingredients can dissolve, yielding richer taste, colors, and aromas. — When it comes to long-simmering stews, braises, or sauces, you're going to want to add your wine just after the liquid has started to simmer and you've browned your other ingredients. After the wine has reduced, add any other liquids you're using, such as stock. — When cooking with wine containing sulfites, you do not concentrate them but rather they evaporate like alcohol. — When you're done using a bottle or don't think you can finish it before it goes bad, simply pour the excess wine into an ice cube tray and place it in the freezer. Then, whenever you want to cook with wine, instead of opening a new bottle, you can just pop an ice cube or two into your dish. — If a wine is too sweet (or too fruity) it'll be lacking a bite, and instead, you'll get an unwelcome dose of syrupy taste in a dish that was supposed to be savory. — If you are going to use a separate wine for cooking versus your drinking wine, you could take inspiration from the style you would drink with the dish but go for a cheaper alternative. An inexpensive Côtes du Rhône, for example, in a dish with which you'd drink a Gigondas. — It isn't essential, but before cooking with wine try to boil it for 10-20 seconds, removing most of the alcohol and intensifying the scent. — When using wine in your marinade recipe add a good amount, enough to cover a mix of meat, veggies, and aromatic herbs, and let sit overnight. However, in the case of seafood, the marinating time should be limited to minutes. — When it comes to steaming, the primary reason to use wine instead of water is flavor, flavor, flavor. Full-bodied white wines (particularly white-grape fortified ones) work best because they provide the food with a bold character without the color or bitter tannins of, say, red wine. — Roasting vegetables or meat with a splash of wine creates a moist heat environment in the oven while imparting perfume to the roast. — Poaching is a cooking technique that involves the submersion of food in a liquid kept over a constant simmer. Basic poaching liquids are reduced wine, water, stock, aromatics, and fresh herbs. — Many people know that vinegar is commonly used for pickling, but you can also use wine as the pickling liquid. — A wine reduction is basically a sauce that's typically comprised of butter, flour, vegetables, herbs, and wine. It's fairly simple to make and you can use it on a variety of dishes. — Wine can also be used to deglaze a pan, or moisten it, to make a sauce after sauteing your protein and removing it from the pan." *
Experts say that the function of wine in cooking is "to intensify, enhance, and accent the flavor and aroma of food – not to mask them but rather to fortify them." Excuse me? Is there anything better to 'fortify' the taste of your food than a fortified quality wine like sherry from the Jerez region in Spain? Add on the unlimited profiles of wines coming out of the sherry bodegas and the verdict is simple: Sherry is a great wine for cooking! It's arguably one of the most famous wines for cooking out there. Wait, do you have any sherry vermouth at home too? If so, you may also want to consider using it to cook. Vermouth/vermut is an aromatized fortified wine made with herbs and spices that will boost your dishes with a delicious punch.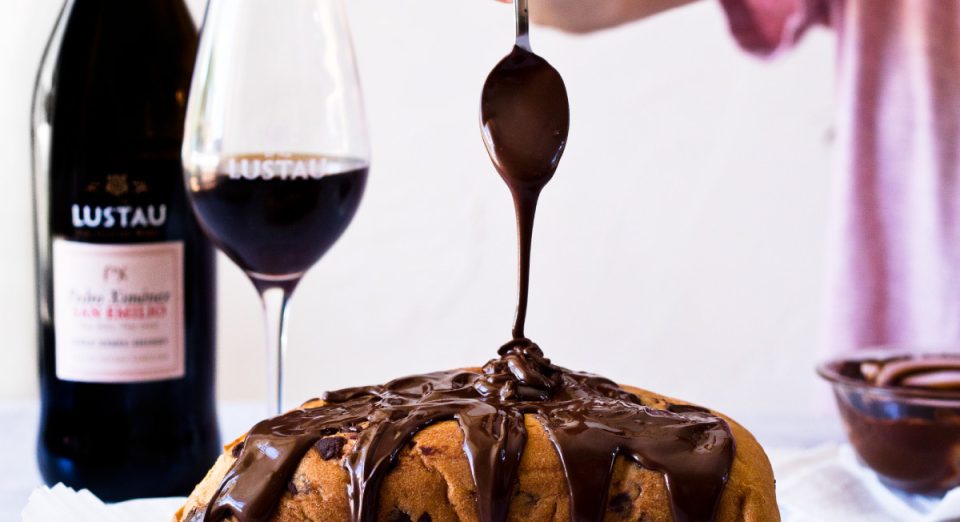 Recipes to cook with Sherry
There are countless recipes to cook all sorts of ingredients with sherry wines. But, this below sounds really good:
Chicken With Sherry, Orange and Olives
INGREDIENTS
1 tablespoon olive oil
6 large chicken marylands (about 225g each)
20g unsalted butter
1 large brown onion, finely chopped
1 carrot, finely chopped
1 celery stalk, finely chopped
1 fresh bay leaf
1/4 cup (60ml) fino (dry) sherry
1/4 cup (60ml) manzanilla (dry) sherry
2 1/2 teaspoons shredded orange zest
3/4 cup (185ml) freshly squeezed orange juice, strained
1 cup (250ml) homemade or reduced-salt chicken stock
150g (about 1 cup) Spanish anchovy-stuffed green olives
1 navel orange, peeled, cut into 1.5cm cubes
Flat-leaf parsley leaves, to sprinkle
METHOD
1. Preheat the oven to 350°F / 180°C.
2. Heat the oil in a large heavy-based frying pan over medium-high heat. Working in 2 or 3 batches, brown the chicken pieces for about 5 minutes or until well browned. Sit them in a large roasting dish and set aside.
3. Pour off all but 1 tablespoon of oil from the pan and reduce the heat to medium. Cook butter and onion for 8 minutes or until the onion is lightly golden. Add carrot, celery, and bay leaf and cook for about 10 minutes or until vegetables are softened and lightly golden.
4. Add sherry and cook for 1 minute, then add orange zest, orange juice, and stock. Bring to a boil, stirring well to scrape up any cooked-on bits. Pour mixture over chicken and bake for 1 – 1 1/4 hours or until chicken is golden and almost cooked through.
5. Remove the roasting dish from the oven and pour juices into a small saucepan, then cover the chicken in the dish to keep it warm. Skim off any oil that settles on top of the sauce. Bring to a boil, then simmer for 20 minutes over medium heat or until reduced and thickened. Pour sauce over chicken, scatter with olives and orange and bake for a further 10 minutes. Serve topped with parsley, accompanied by creamy mashed potato and a green salad.
And if what you crave is something sweet look here!
Zesty sherry cocktail
You're now cooking with sherry, but what are you going to drink with your dish? A cocktail that we often prepare for ourselves on our alcohol-free days is the one below. This sherry vinegar spritz is extremely easy-to-make yet has enough complexity, acidity, and intensity to nicely pair with many food preparations:
1 Big ice cube
3 dashes of non-alcoholic orange bitters
1 teaspoon of sherry vinegar
1 Fever Tree tonic water
Stir gently
Let us know!
*This content was partly extracted from some international online publications such as Jancis Robinson, Food & Wine, What's Cooking America, Fine Cooking, Wine Mag, Decanter, and Insider.
Get the latest news about Sherry in your inbox!