This month I had the opportunity to interview Andra Johnson, head of beverage programs at the D.C.-based Latino cocktail bar Serenata. Andra and the team at Serenata have redefined the cocktail experience with new ways to provide service while socially distancing. This month, they are collaborating with local chefs and mixologists to create Back to Black, a series of pop-up events in support of the Black Lives Matter movement.
New Ways to Connect
With dine-in restaurants and bars forced to shutter their doors during the pandemic, Serenata began to reach out to customers through virtual cocktail classes. With kits available for purchase to follow along at home, Andra attributes the classes' success to their unique method of engagement: "it is a super fun way to keep the community engaged and to recreate a true bar setting as best as we can. The education aspect is really what sets the class apart, I think."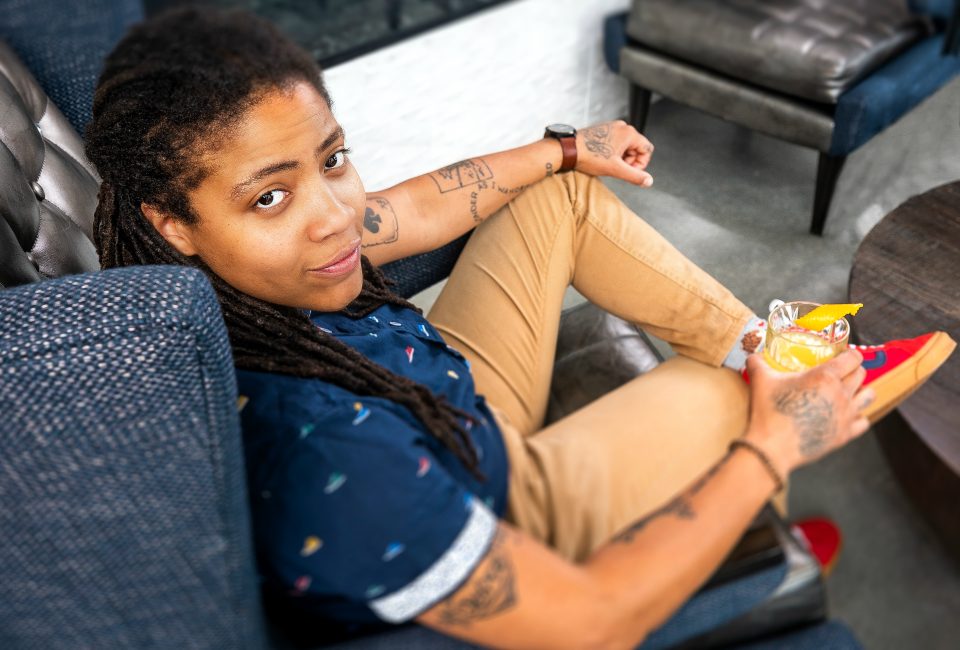 Finding the Right Balance
The pandemic has also made Andra's personal priorities clear. "What matters most to me these days is my family and trying to work towards being as invested in my home life as I am in my professional life," she said. "It has been difficult during Covid-19 to find the right life/work balance, but I'm getting there."
Sherry was not always a part of Andra's cocktail playbook. When she discovered sherry's versatility in mixology, it changed the way she looked at pairings. "It had never occurred to me that the salinity and texture of sherry can play so well with syrups and mixers and base spirits that would make cocktails more food-friendly," she recalled.
Andra has crafted a new cocktail kit to raise money in support of the Black Lives Matter movement. Featuring Lustau's East India Sherry, the kit will be available at Serenata for $30 throughout the month of July and will include everything you need to make "Sultry Summer."
"Sultry Summer"
1 oz Lustau East India Sherry
1 oz Compass Box Great King Street Scotch Whisky
1 oz Cocchi Americano
2 dashes Orange Bitters
Stir. Strain into Rocks Glass over 2×2 Ice Cube. Garnish with manicured and zested Lemon Peel.